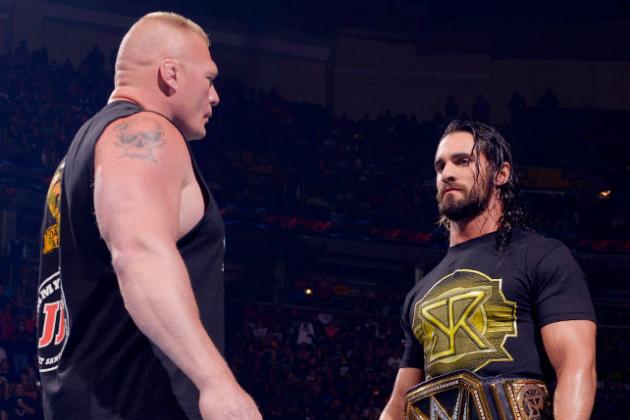 Does WWE need UFC stars in order to thrive? With Ronda Rousey contemplating the move to WWE and Brock Lesnar already dominating, it seems like a good idea to bring more into the WWE. Having MMA stars come to pro wrestling adds legitimacy to sports entertainment. In Japan, it is a common occurrence for wrestlers and mixed martial artists to cross genres. But what does the current roster think about it? Here's what former champion Seth Rollins has to say about MMA stars making the move to pro-wrestling.
Via SkySports:
"I think we have maybe the most talented roster of all time," the 31-year old told reporters. "I don't think we need anybody to help or crossover.

"If they want to come over to our world and have some fun then that's cool but we're happy doing our thing on our own."
I agree with Rollins that the roster has never been better. I feel like every wrestler on the roster could go out there and tear down the house in the main event. Could you say that about the WWE roster a decade ago? Five years ago? I don't think so. Sure Brock and Ronda are big draws for PPVs and special events, but what about every week on Raw and on the house shows? Seth Rollins, Roman Reigns, and Dean Ambrose are the ones who are going day-in and day out. They're the future of WWE.
But Lesnar Brings Money
Lesnar is a big money draw. He brings thousands to the WWE Network and live events. He earns the money that gives lower-tier wrestlers a shot. I would be OK if UFC stars were willing to grind it out like the rest of the roster. But as long as Lesnar is only working five-times a year and hardly wrestling, I will put my faith in the full-time fully-trained professional wrestlers on the roster in WWE.
Share your thoughts on this story in the comments.
Your Thoughts
Sign Up for a daily briefing from your #1 source for wrestling intel