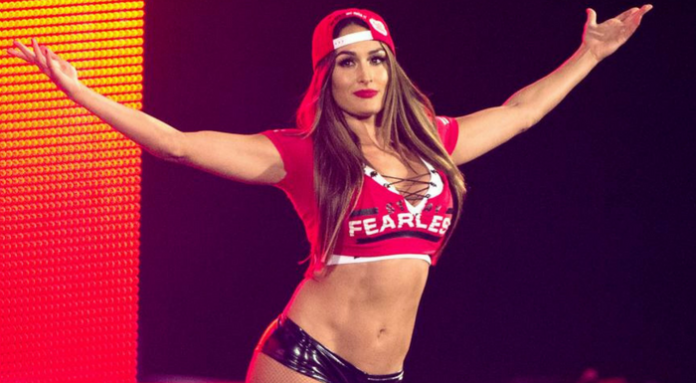 Nikki Bella may be nursing a neck injury away from the ring, but that won't stop her from competing in any way she can. Per E! News, Nikki has reportedly joined the season 25 cast of Dancing With the Stars:
While ABC does not comment on casting rumors, our sources tell us the WWE star, who also has two E! reality shows (Total Divas and Total Bellas), will be competing in season 25 when it premieres on Sept. 18. Nikki's twin sister and co-star, Brie Bella, will not be joining her sister in the ballroom as a competitor.
Speaking of Total Divas, on an episode aired in April 2017, John Cena actually talked Nikki out of joining Dancing With the Stars in order to better focus on making her return to the ring. It looks like she's changed her mind!
Nikki is not the first wrestler to trade the squared circle for the dance floor. Stacy Keibler competed way back on season 2 in 2006, and Chris Jericho competed on season 12 in 2011.
Anyone who knows me knows that I'm a huge fan of Chris Jericho's, and I did watch when he competed on Dancing With the Stars. Unfortunately, he was eliminated after week 6.
As for Nikki, this seems like an odd move if she wants to continue her in-ring career. She's still nursing a neck injury and hasn't been seen on WWE television since WrestleMania 33. Given the high physicality of DWTS, there's definitely a chance that the competition could take a toll on and further aggravate her injury. Nevertheless, I wish her luck!
Will you watch Nikki Bella on Dancing With the Stars? Do you think it was a bad decision for her to join the cast given her injury? Share your thoughts below!
Your Thoughts
Sign Up for a daily briefing from your #1 source for wrestling intel