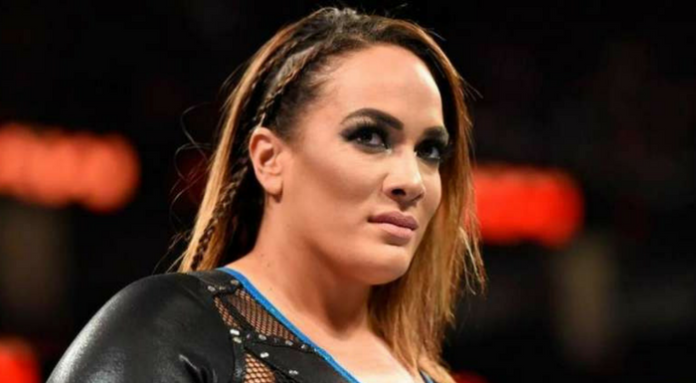 If her entrance music is to be believed, Nia Jax isn't like most girls.
Here are five fast facts you might not know about Raw's most dominant woman.
1. The Rock Is Her Cousin
Okay, so maybe you did know this about her, but Nia Jax is a member of the esteemed – and massive – Anoa'i wrestling family. Dwayne "The Rock" Johnson is her cousin, and it was actually his match against John Cena at WrestleMania XXVIII that inspired her to join the family business.
2. She Was Born In Australia and Speaks German
Jax is truly from all over the place. Her father, Joseph Fanane, is Samoan while her mother, Renate Fanene, is German – but Jax was born in Sydney, Australia and grew up in Honolulu, Hawaii. Jax has said that she speaks a bit of German due to her mother speaking it in their home while she was growing up.
3. She's A Former Model
Prior to signing with WWE, Jax worked as a plus-size model in California. While she's been open about having difficulty accepting her curves and height when she was younger, her time spent modeling helped her to embrace her looks, and she often posts body positive messages for women of all sizes on social media.
4. She's Best Friends With Alexa Bliss
Jax has formed a rather contentious on-screen alliance with Raw Women's Champion Alexa Bliss, but in real life, they're best friends. Jax posted on Instagram that Bliss was one of the "NXT helpers" at her WWE tryout, and even though Jax bugged her with "a million questions the entire 3 days of the tryout" Bliss did everything she could to help her out. They've been joined at the hip ever since.
5. She Was Only In NXT For A Year

Jax spent just one year in NXT before she was called up to the main roster during the 2016 WWE Draft. Many fans believe this was too soon, as evidenced by the fact that she has legitimately injured several wrestlers during her matches. Even so, she's improved significantly since her early days in NXT and should be a force to be reckoned with if given the right time and opportunity.
There you have it: five fast facts about Nia Jax. If the above isn't enough for you, don't worry; she and her bestie Bliss will be on the new season of "Total Divas."
What's your opinion of Nia Jax? Did you learn anything new about her? Share your thoughts and comments below!
Your Thoughts
Sign Up for a daily briefing from your #1 source for wrestling intel