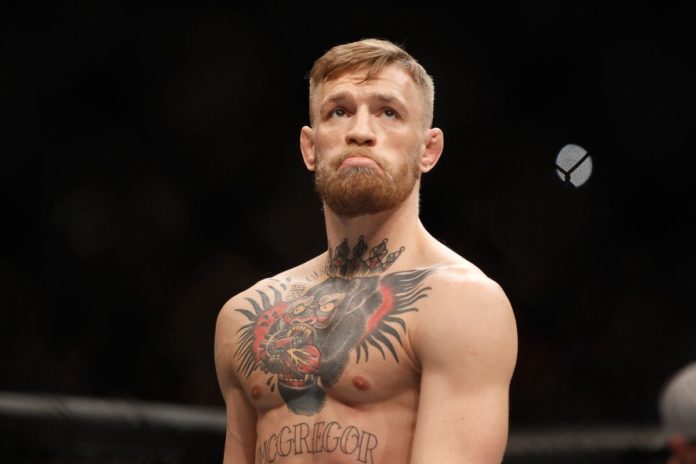 The biggest fight of the century is happening this weekend between Conor McGregor and Floyd Mayweather. The spectacle is predicted to be the largest PPV event in history. Millions will pay close to $100 to watch the undefeated Mayweather box the MMA superstar and Irish loudmouth.
But what does this have to do with WWE? Well, for starts, Mayweather "wrestled" at Wrestlemania XXIV and defeated the Big Show. McGregor once threatened to leave UFC for the WWE due to a contract dispute. Both have the bravado and confidence that combat sports borrowed from professional wrestling.
But would either succeed in WWE? The Miz seems to think so. He wants the Notorious One to hit the squared circle.
Via BJPenn.com
"I love the hype. Huge fan of hype. McGregor can talk the talk, he can walk the walk. But I think he's going to come up a little short going up against Mayweather. Oh my God, he'd be great [in the WWE]. He's a mouth, so absolutely. Why not? Sure [I'd wrestle McGregor]. All day. Knock him out in one punch."
All Talk
Um, Miz? I don't know about that, buddy. I think Conor would knock your teeth out and your eyes out of the back of your head. McGregor isn't a guy to not take up someone on a threat, either. Would McGregor ever end up in WWE? Who knows. A lot of MMA stars have made the transition to pro-wrestling and while most fans love it, there is a loud contingent that wants wrestling pure and free of disrespectful money-grabbers.
Of course, this is all talk. I could see McGregor making an appearance at Wrestlemania ala Ronda Rousey, but I doubt we'll ever see him actually wrestle a match. Unlike other MMA stars, McGregor has never shown an affinity for pro wrestling. Even though McGregor's style clearly mimics WWE, he'd make a lot more money boxing and doing MMA.
What do you think? Would McGregor ever join WWE? 
Your Thoughts
Sign Up for a daily briefing from your #1 source for wrestling intel