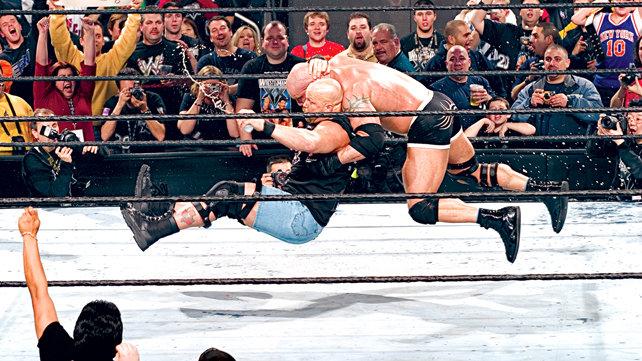 A wrestler has it made when they have an impressive finisher; this has certainly been the case for the following wrestlers, who have been responsible for the best finishers in WWE history via BleacherReport.
The Stone Cold Stunner
When you think of the Stone Cold Stunner, you think about the Attitude Era. Of course, you also think about Vince McMahon getting his a$$ kicked. In short, the good old days. Thank you, Stone Cold Steve Austin!
The Rock Bottom
The Rock certainly needs to be mentioned here, because the Rock Bottom is one of those finishers that electrified the entire WWE universe. Of course, there is some confusion about his true finisher, because shortly after the Rock Bottom, he would do the people's elbow. Confusion much?
Tombstone Piledriver
Not including the Tombstone Piledriver would be career suicide for any wrestling reporter! It is one of the most recognizable finishers in history, attributed to the phenom – the Undertaker. Even though many wrestlers are basing their finisher on the original tombstone, nobody does it like Taker. End of story!
Your Thoughts
comments