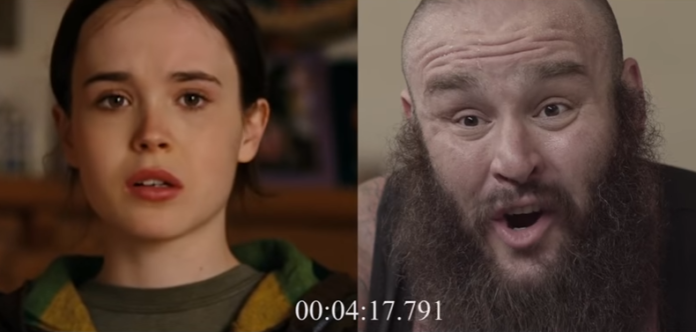 Braun Strowman is more than just a monster among men – he's also an actor.
Just prior to signing with WWE, Strowman played a bit part as a strongman in the indie film, Three Count. And while he has yet to star in any WWE Studios films, he recently sat down to read lines from another independent film: Juno.
I'm not sure why this happened, but it's pretty funny. Watch below, per The Ringer:
Despite being built up as an unstoppable force in WWE, it's pretty clear that Strowman has some comedic chops. Like I've said before, he needs to be on the next season of "Southpaw Regional Wrestling."
Do you think Braun Strowman's personality fits his character? Would he make a good face? Share your thoughts below!
Your Thoughts