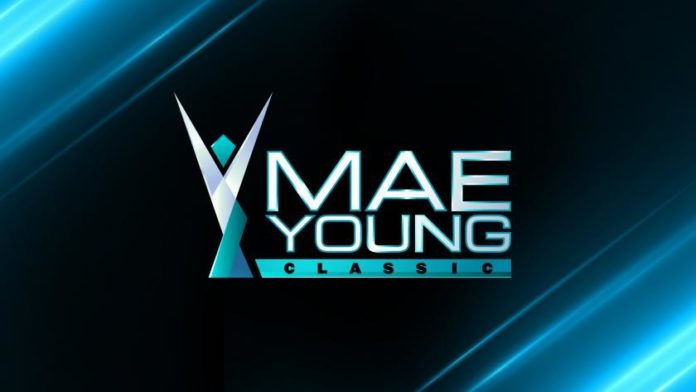 WWE's Mae Young Classic is this summer's must-watch tournament on the WWE Network. After the success of the Cruiserweight Classic, WWE is putting on a similarly-formatted tournament but with a focus on the best female wrestlers from around the world. The commentary team and a few participants have already been announced. On Thursday, July 13th WWE will officially kick off the Mae Young Classic with a Parade of Champions taking place Live on their Facebook page:
The WWE Universe can get its first look at the likes of Toni Storm, Princesa Sugehit, Jazzy Gabert, Rhea Ripley and all 32 Mae Young Classic competitors when they take part in the Mae Young Classic Parade of Champions.
"Parade of Champions" sounds super old-school. I LOVE IT! Last summer the WWE did something similar with the cruiserweights including a weigh-in and a few promos. This adds to the realism and helps introduce fans to 32 women who are mostly unfamiliar to the WWE audience. I hope they pull off something similar to the UK Championship and have a heel make a name for herself by starting a brawl.
The Mae Young Classic contestants we know so far
Most of the 32 participants have been announced by the WWE, with a few more to be made official on Thursday the 11th. Here are the confirmed names from WWE.
Rhea Ripley Australia
Taynara Conti Brazil
Jazzy Gabert Germany
Kavita Devi India
Kairi Sane Japan
Princesa Sugehit Mexico
Toni Storm New Zealand
Dakota Kai New Zealand
Piper Niven Scotland
Lacey Evans United States
Sarah Logan United States
Abbey Laith United States
Tessa Blanchard United States
Bianca BelAir United States
Sage Beckett United States
Vanessa Borne United States
Other names reported by the Wrestling Observer include former MMA star Shayna Baszler, Rachel Ellering (Daughter of legendary manager Paul Ellering), and former TNA star Marti Belle.
As you can tell, the competitors are diverse both in the style and their origins. We have everything from Japanese and Lucha superstars to up-and-comers and MMA groundbreakers. The tournament debuts on the Network in late August, with tapings taking place on July 13th and the 14th. There will be a live final on September 12th live on the WWE Network.
Are you excited for the Mae Young Classic? Share your thoughts.
Your Thoughts
Sign Up for a daily briefing from your #1 source for wrestling intel