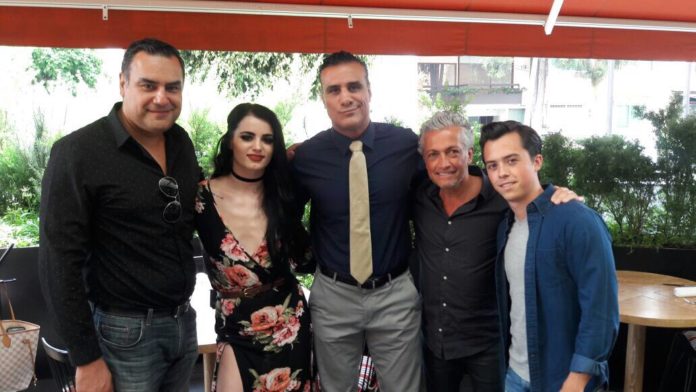 It has been an up and down month for Paige. Mostly down. From her altercation with her fiance, accusations of abuse, and potential arrest for battery, the former Diva's champion is at a low point in her career.
That's why when this photo surface of a shockingly skinny Paige, fans were justifiably worried again.
— rovert (@SoDuTw) July 23, 2017
Paige responded to the controversy with a "better" photo. She blames the previous photo on "bad lighting."
Don't worry guys and gals I got the good bra on today and better lighting. You guys sure have a way with words to make a girl feel good. 🙄🤔 pic.twitter.com/FKlEwDUTEZ

— PAIGE (@RealPaigeWWE) July 23, 2017
What do you think? To be honest, I am not sure what to believe. We don't have a date on either photo, so we don't know a timeframe. "Bad lighting" doesn't make your bones show up on your chest. Neither does a bad bra. However, Paige is under a microscope so everything that happens to her will be criticized and analyzed. Regardless of what is going on, we do think Paige needs help. Whether with substance abuse or just getting out of a bad relationship, the WWE Superstar needs a change of pace and some help.
Share your thoughts on this story in the comments below.
Your Thoughts
Sign Up for a daily briefing from your #1 source for wrestling intel