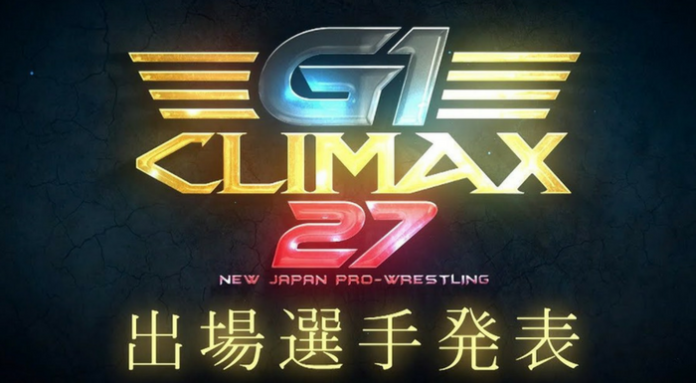 New Japan Pro Wrestling (NJPW) is the second-largest wrestling promotion in the world after WWE. Even so, NJPW remains an entirely foreign concept (no pun intended) to many fans of pro wrestling.
With the recent influx of ex-NJPW talent to WWE – including Shinsuke Nakamura, Finn Balor, and AJ Styles – along with the extremely high caliber of wrestling put on by the promotion, it's no surprise that wrestling fans want to learn more about the Japanese promotion (myself included). Unfortunately, figuring out where to start can be a bit overwhelming.
But never fear! NJPW is in the midst of its annual G1 (Grade One) Climax tournament. The G1 is NJPW's second-largest event after Wrestle Kingdom (their version of WrestleMania) – and it's also one of the best times to become a fan of NJPW.
In the fantastic video below, Real Neat Puro explains everything you need to know to understand the G1 and NJPW in general.
If you still couldn't make sense of all that, here's the very basic elements you need to know.
The G1 Climax tournament is a round-robin tournament that's split into two blocks – Block A and Block B – with the winner of each block being determined by a points system: two points for a win, one point for a draw, and zero points for a loss. After four weeks of matches within their respective blocks, the winner of Block A faces off against the winner of Block B, with the overall winner earning a contract for a title match at Wrestle Kingdom (kind of like WWE's Money in the Bank contract).
The 2017 G1 tournament began on July 17 and will run through Aug. 13. Some of the best independent wrestlers in the world are competing in the tournament this year, including Michael Elgin; Kenny Omega; Zack Sabre, Jr.; Kazuchika Okada; Kota Ibushi; and Tetsuya Naito. After night eight of the tournament, the point leaders for Block A are Sabre, Jr.; Naito; and Hiroshi Tanahashi (tied at 6), while the leaders for Block B are Okada, Omega, and EVIL (also tied at 6).
You can feel the heat LIVE this summer, as All 19 events shows live stream on @njpwworld Sign up Now & Get ready!▶︎  https://t.co/LZOijkGFAk pic.twitter.com/iqQv0hlGZe

— njpw_global (@njpwglobal) July 7, 2017
If you want to watch the tournament, you'll have to get up very early in the morning and pay for a subscription to NJPW's streaming service, NJPW World. But as NJPW fans will attest – it's completely worth it.
Will you check out the GI Climax tournament this year? Are you already a fan of NJPW? Share your comments below!
Your Thoughts
Sign Up for a daily briefing from your #1 source for wrestling intel