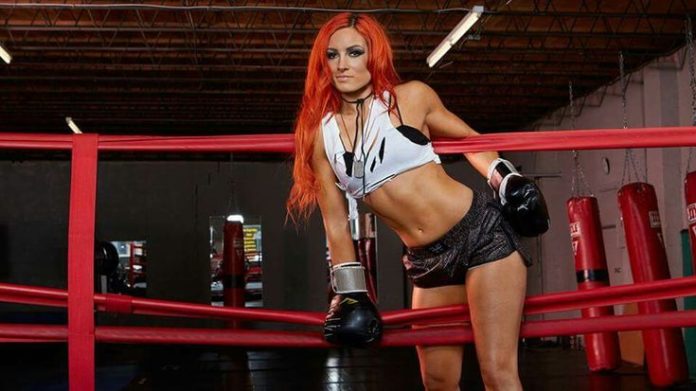 Could we have another UFC megastar defecting to the WWE? It sure seems like a possibility. Cris "Cyborg" Justino just won the UFC Women's Featherweight Title, cementing her legacy as one of the most dominant women in MMA history. But even before UFC 214, Cyborg had her eyes on WWE. She's been taunting Smackdown star Becky Lynch, challenging her to a match shortly.
If you are smart @TripleH you Don't let @BeckyLynchWWE anywhere near the ring with me! Ireland can't handle another star losing this summer https://t.co/4qdPM1ado4

— #andstill #UFC214 (@criscyborg) July 12, 2017
Lynch laid out a challenge to Cyborg right before the Brazillian bad-asses bout.
.@criscyborg #ufc214 pic.twitter.com/9OJ7A2vAqj

— Becky Lynch (@BeckyLynchWWE) July 30, 2017
After Cyborg had finished her opponent, she took to twitter to DEMAND a match against the FIREY ONE.
I won my #ufc214 fight @TripleH now I want @BeckyLynchWWE in the @wwe at #summerslam #CyborgVTheWorld pic.twitter.com/XnZ9rte4Z7

— #andstill #UFC214 (@criscyborg) July 30, 2017
Coming the same night as Jon Jones challenging Brock Lesnar, the story isn't getting as much as attention. Lynch is not unfamiliar to the world of MMA. Her boyfriend is Bantamweight UFC up-and-comer Luke Sanders.
Becky has trained in Brazilian jiu-jitsu, but she wouldn't be a match for Cyborg in a real MMA fight.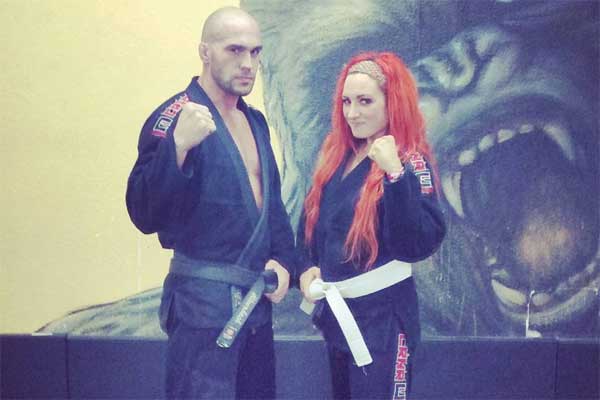 Could Cyborg tame the Irish Lass Kicker?
But in a professional wrestling match? Anything could happen. WWE might be hesitant to link-up with Justino, though. She's been busted for steroid use in the past. However, WWE has mentioned that Cyborg challenge Lynch in the past. I don't know if Cyborg has any pro-wrestling training, so I suspect a match at SummerSlam is out of the question. UFC is also notoriously strict on what their talent can do. Especially now that Justino is the champion, they can't have her losing, even in a fake fight.
WWE is always willing to capitalize on some earned media. I wouldn't be shocked if Justino jshows up in the crowd at SummerSlam at least, and maybe gets into a confrontation with Lynch. But I think that'd be the extent of it. She's too valuable to UFC to be fighting in WWE. Besides, WWE is grooming Ronda Rousey for an eventual run.
What do you think? Share your thoughts in the comments below.
Your Thoughts