One of the most iconic, terrifying, and surreal moments in the entirety of wrestling history was when Undertaker threw Mick Foley off of Hell in a Cell in 1998.
Not before and certainly not since has there ever been such a display of brutality and pain in the WWE. There were no gimmicks, no crash pads or wires. Foley went through that table. The incident gave us one of the most iconic moments and calls from the voice of WWE Jim Ross.
While everyone always remembers Foley going through a table, they tend to forget something even crazier. Foley finished the match. He got back up to the top of the cage and was thrown by Taker through the roof of the cage down to the ring.
Think that was enough? Undertaker THEN bodyslammed him onto thumbtacks.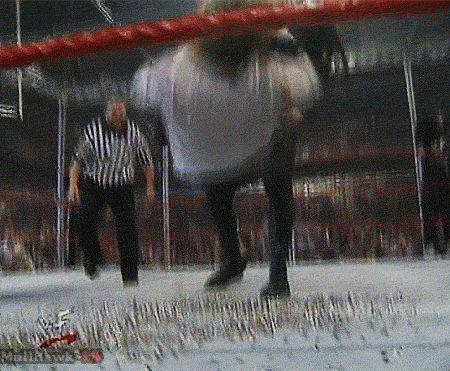 Jim Ross called the match and revealed that he knew nothing about what was about to happen. His reactions to the incidents were as genuine as you can get:
Ross' call has been parodied and meme'd into everything from slam dunks to funny pet accidents and football hits.
In subsequent Hell in a Cells, the moment has been referenced and paid tribute to. But it will never ever be recreated.
Share your memories of this iconic moment in the comments below.
Your Thoughts
Sign Up for a daily briefing from your #1 source for wrestling intel