Rumors about Eva Marie's departure from the WWE have been swirling for months. Now, it seems that the rumors are quite true. ProWrestlingSheet is reporting that Ms "All Red Everything" will not be in the next season.
Eva Marie in Total Divas
I must admit, amongst all the female wrestlers featured in Total Divas, Eva Marie was my least favorite. However, I did start enjoying seeing her on the main roster again and was disappointed when they stopped her "coward" gimmick. Still, Eva Marie did give us some moments we will remember forever, especially the male part of the WWE Universe!
Who Will Replace Eva Marie in Total Divas?
Even though the Total Divas cast is pretty full already, there have been some rumors about other women's wrestlers joining the Total Divas cast. Of course, fans of the series must also consider that Paige might not be appearing in the next series, considering the problems with the WWE and her reputation at the moment.
Here are some of the rumored female wrestlers to join, but also some of my personal pics!
Charlotte
One of the names that keep on popping up as a replacement for Eva Marie is Charlotte. I would certainly love to see her in Total Divas since she can certainly contribute some interesting story lines!
Alexa Bliss
Wouldn't this be interesting? I'd love to see more of Alexa Bliss outside the ring. Joining the WWE Divas cast could give her even more of a boost in her career, or it could do the opposite. Still, it is a risk worth taking in my book!
Asuka
Asuka might be an unusual choice because her English is somewhat lacking. Still, she is one of the most intriguing female wrestlers on the roster. It would be interesting see a clash of cultures on the show since Asuka is quite different from the standard U.S. Diva.
Emma
Emma did not have much luck lately, so she could certainly use some TV time on Total Divas. She has also just come out of a relationship with Zack Ryder, so this girl could use a good windfall now. I know I want to see more of her outside the ring!
Dana Brooke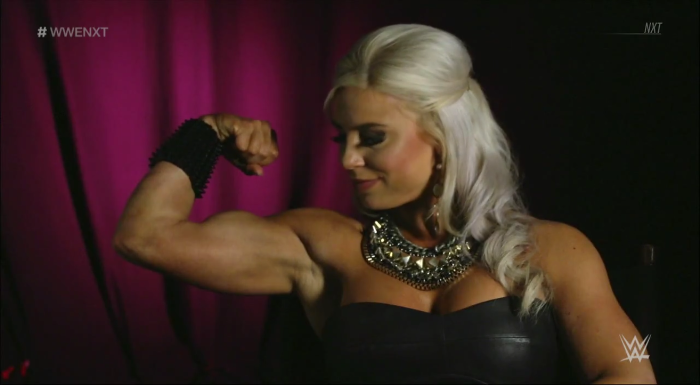 She might not get enough exposure on WWE television at the moment and does have a way to go before she is on par with some of the other female wrestlers, but she is one of the people I would like to see on Total Divas.
Honourable Mentions
There are more female wrestlers that could make a good addition to the Total Divas show; this includes Mickie James, Nia Jax, and Bayley. So, since there are many options, I am curious to see what decision E! is going to make!
Which Diva would you like to see join the Total Divas cast? If Paige does not return either, can you name two female wrestlers that could make Total Divas even greater? Leave us your suggestions below, because I can't wait to see what you guys are thinking!
Your Thoughts
Sign Up for a daily briefing from your #1 source for wrestling intel