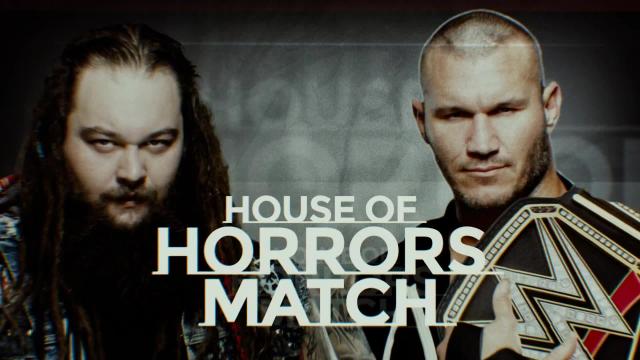 For weeks, Bray Wyatt has been teasing a "House of Horrors" match with Randy Orton. The thing is though that NO one has any idea what this match will entail.
Everything from a hardcore match to a Broken Hardy's style brawl in the woods has been suggested, but up until Payback they were all just guesses.
We now know what the "House of Horrors" actually is via PWI. Well,  we sorta do.
******WARNING

THIS IS A SPOILER DO NOT READ FURTHER IF YOU DO NOT WANT PART OF THE MATCH SPOILED!!

******
---
---
---
You have been warned!!!
---
---
---
---
---
The first part of the match will take place in an actual house.  They shot over ten minutes of footage for it, including Orton arriving in a limousine to the home.

The two fight in various rooms of the home, including one that has kid dolls hanging from the ceiling.  That is the horror part I guess.

They finally end up in the kitchen, where Bray traps Orton and then goes out and hijacks the limousine.

Then it's off to the arena to finish the match.
Thoughts? Is this what you were expecting? Share your thoughts in the comments below.
Your Thoughts
Sign Up for a daily briefing from your #1 source for wrestling intel